How to change your picture and add a custom logo to your leaderboard
1. Navigate to the Distribution section of your leaderboard
2. "Edit" the Appearance channel
3. Navigate to the Images tab
4. you will then see an option allowing you to upload an image for the Logo.  
5. Click the UPLOAD LOGO icon
6. Choose your logo source (we'll use the Web Images for example). Select your logo then click UPLOAD.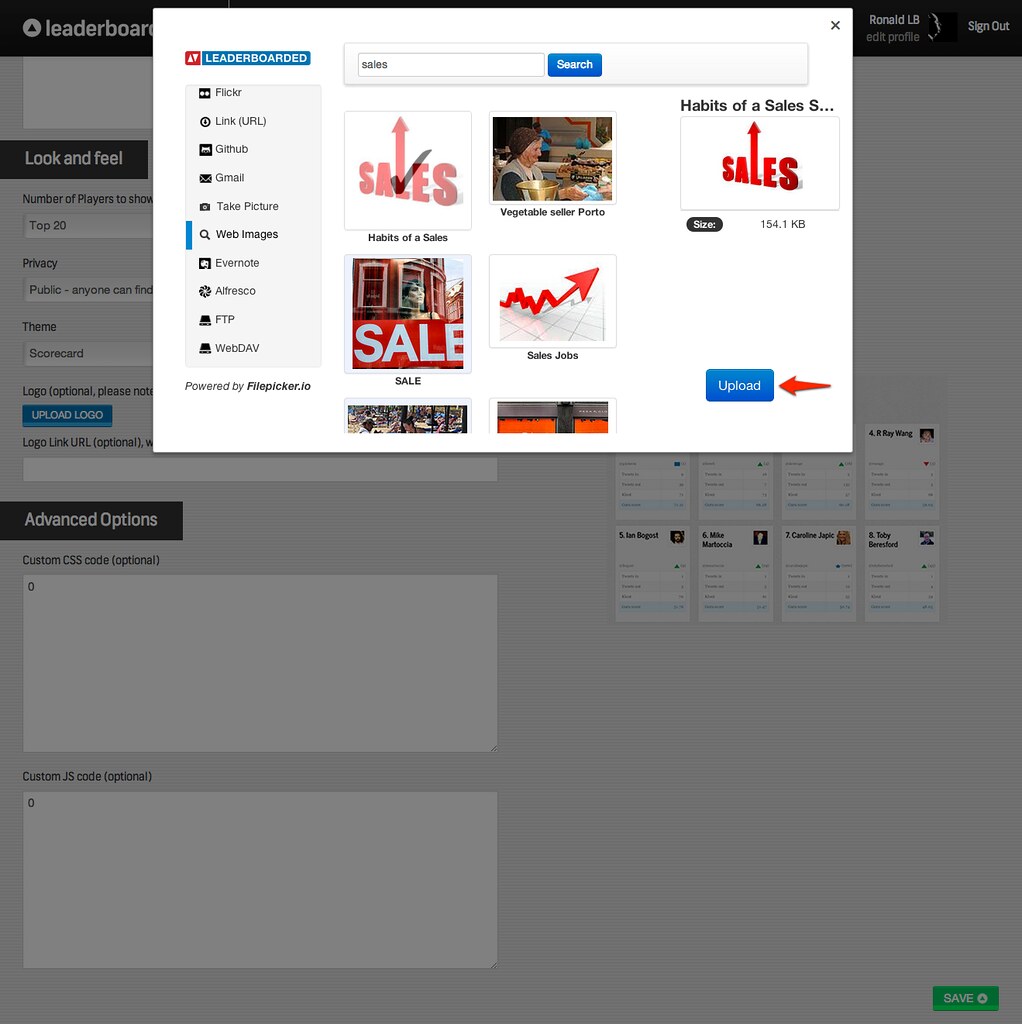 7. Now click SAVE.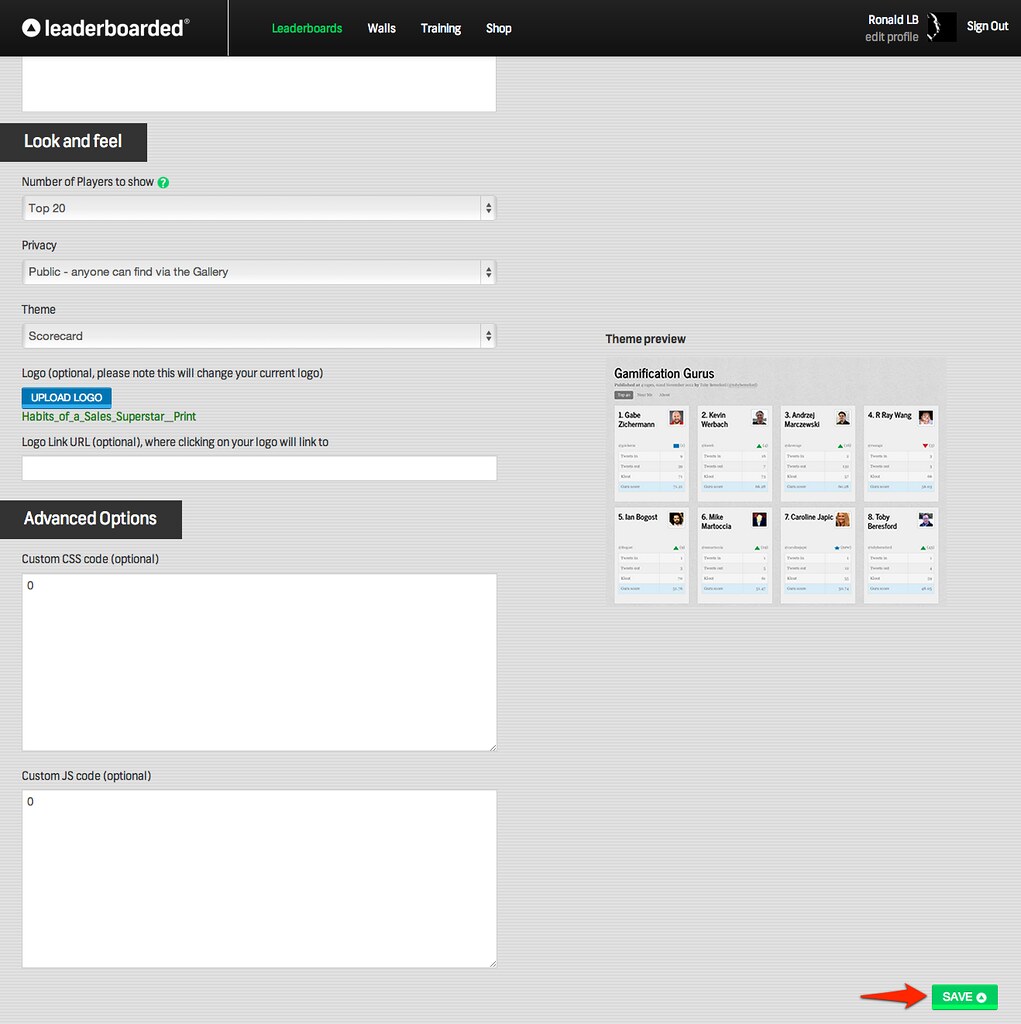 8. That's it, now you can view your leaderboard to see your new logo.