How to subscribe to a leaderboard by following it
What does it mean to follow a leaderboard?
Following a leaderboard keeps you up to date with the movers and shakers on a leaderboard. Each time the leaderboard releases you'll get an email showing the Top 10, the top 5 climbers, top 5 fallers and the top 5 new entrants.

That means you'll be kept up to date on the leaderboard each week or month. 

You can keep track of leaderboards you're following as they appear in your 'Following' view on your Leaderboards home page.  

For stealth or private leaderboards, following offers a way for managers to invite you to be able to view the leaderboard without necessarily being a player or having manager access.

How to follow a leaderboard
Navigate to the leaderboard you are looking for (try searching the public gallery) and clicking the Follow button.
1. Sign In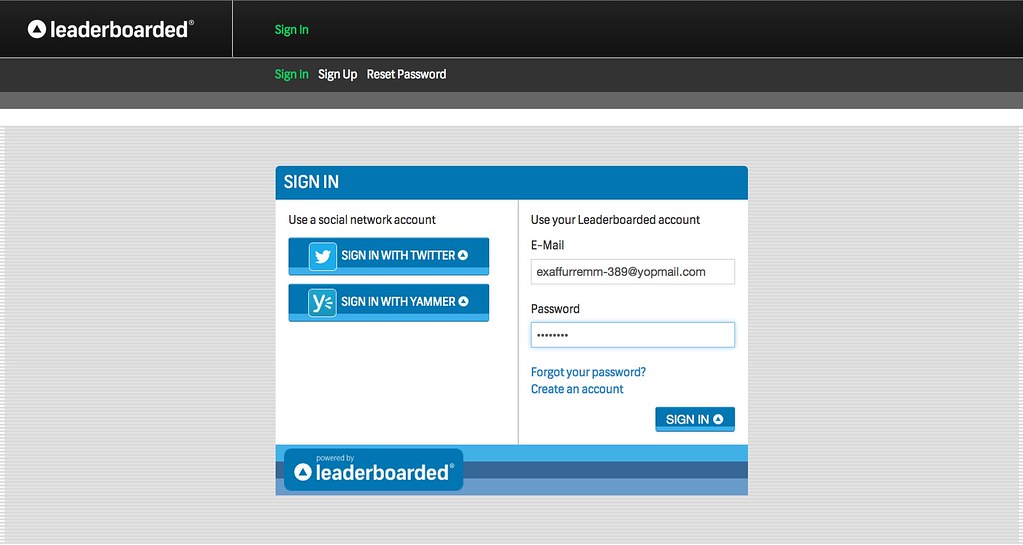 2. Go to the Gallery - (as of 10 oct 2013) the Gallery is currently hidden pending renovation, but as long as you are logged in, you can use this link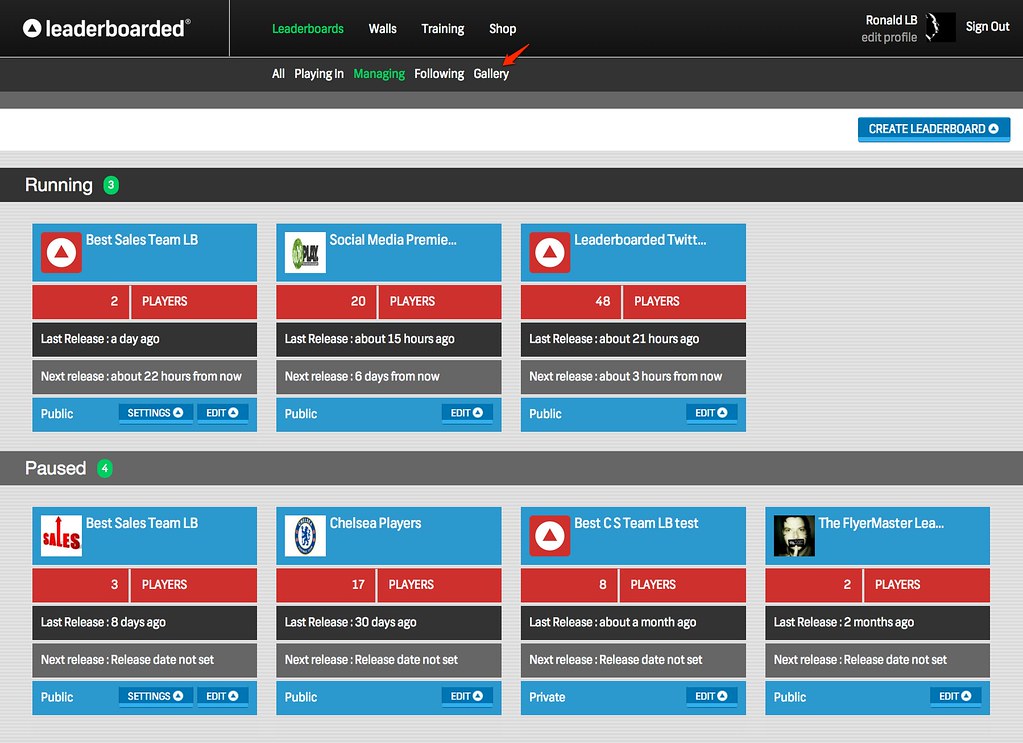 3. Pick a leaderboard to follow, then click FOLLOW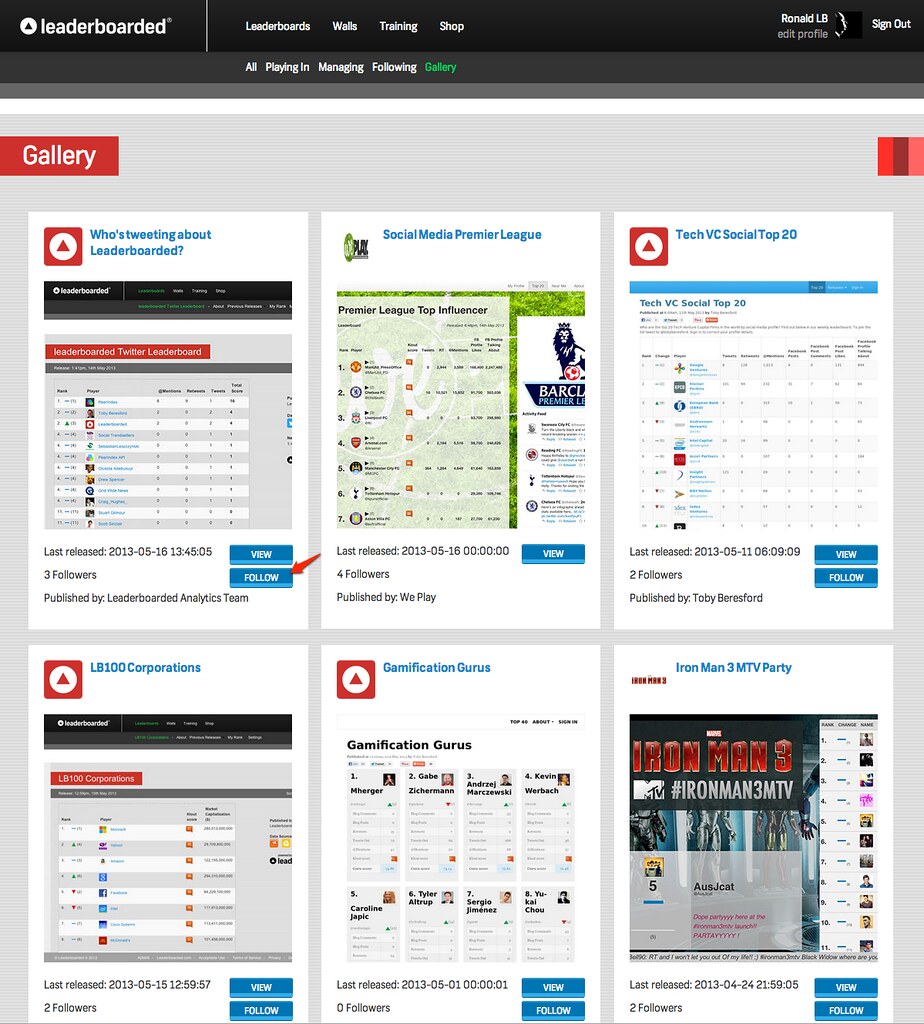 4. To view leaderboards go to your Leaderboards home and click the Following tab
5. This is where you view leaderboards you are currently following