How do I edit my leaderboard text and images?
You can edit your leaderboard under the 

Distribution

 settings.

About - URL and description of your leaderboard
Theme - the look and feel theme to use
Images - the icon, logo, and splash screen image for your leaderboard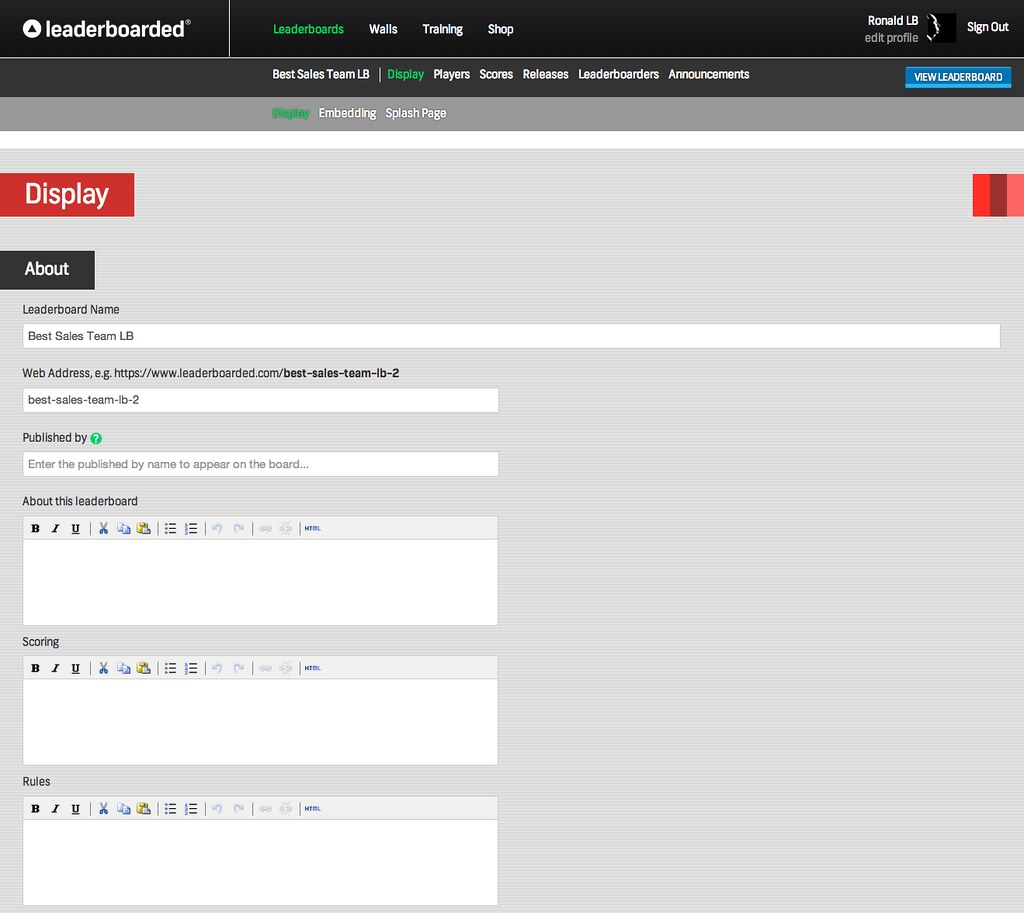 3. Theme options
•       This is where your web designer or developer can 'get under the hood' and customise your page even further.
•       You won't need to do anything here unless you are a web developer.
•       Custom CSS – Customise  your Leaderboard with a custom CSS script.
•       Custom JS – Add a Javascript to your Leaderboard.